We are your Norfolk Southern connection.
Providing rail freight service, storage solutions, and trans-load in Southern Madison County and connecting with Norfolk Southern Railway in downtown Huntsville.
We make things convenient.
Easy access to Interstate 565 and Interstate 65 from two transloading facilities accessible by trucks.
We provide efficient rail solutions.
Allowing space for transloading of bulk commodities, enabling rail shippers to serve customers who are not rail served.
We get the job done safely.
Safe and efficient train operations protect your commodities and rail assets.
Customer Service.
Daily Operation of Trains and weekends to meet our customer's needs.
Operations Experience.
Offering excellent service to our customers with safety and efficiency in operations for over 34 years.
The Huntsville & Madison County Railroad Authority is governed by a 7 member Board of Directors who are responsible for the strategic direction and financial oversight of the organization. The Board of Directors meet on the 3rd Thursday of every month at 4PM in the HMCRA administrative office.
Meetings are open to the public.
Board Meetings are held the 3rd Thursday of each month at 4pm at 119 Woodson Street
HMCR Wins 16th Annual Short Line Business Initiative Award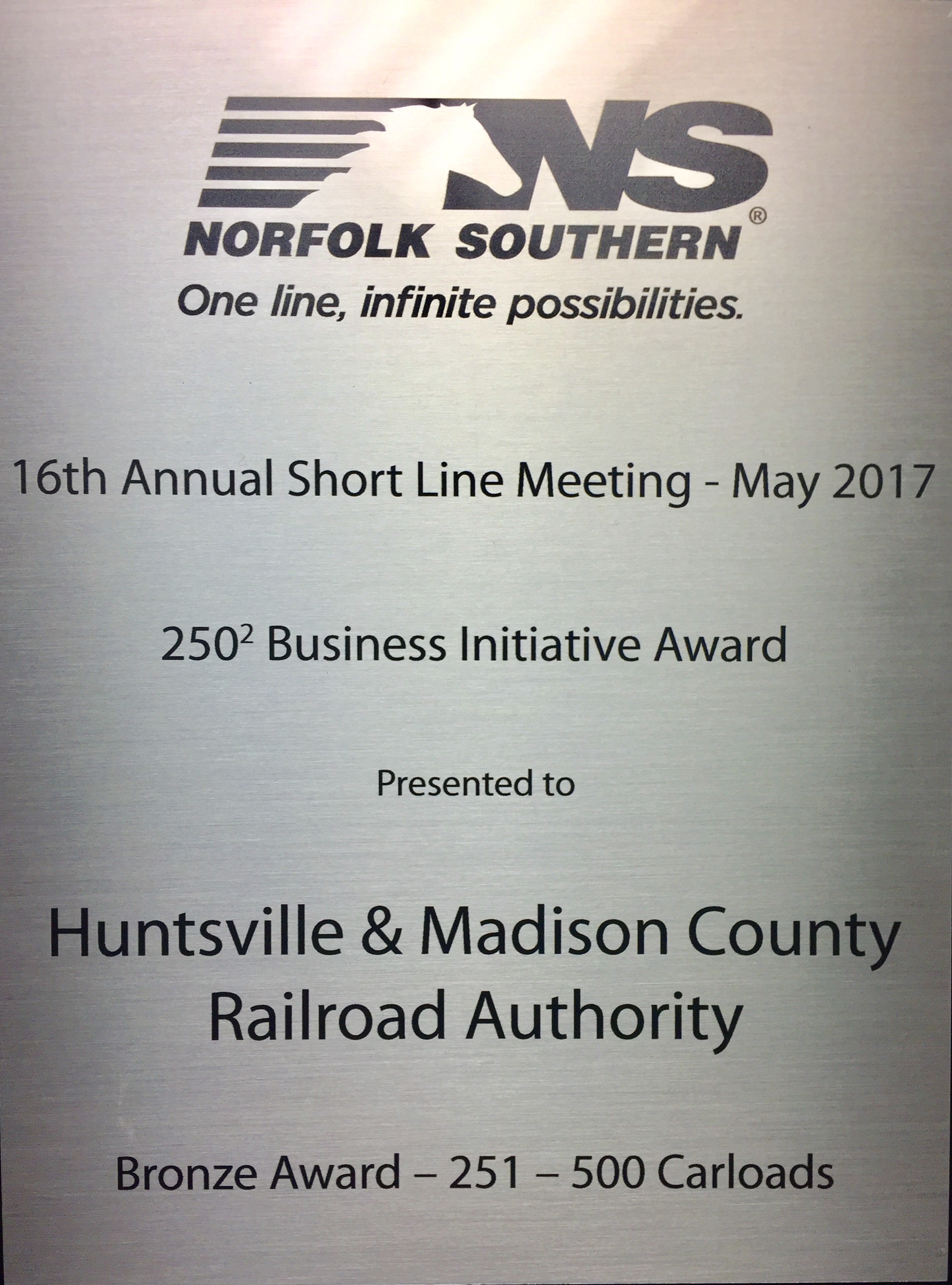 Our Line